Cross country Course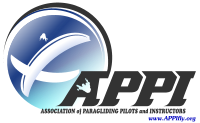 Whether you are a beginner eager to learn the
basics, or an experienced pilot seeking to
perfect cross-country flight.
Nepal is the place for perfect progression.


Radio Guidance, cross country, theoritical trainning

Course include in expedition.
Radio guidance for long cross country.
Mix the adventure, teaching and
Challenge.
The courses can take place at any time during
the flying season (from end october to may).

Bookings
Please make your booking by email or come to
one of our offices in Pokhara or Bandipur